1996-1998
(FINISHED)
---
INTRODUCTION
"Multimedia electronic classroom"provides users the more comfortable environment to study and teach.This systems is to provide a remote learning environment through computer network.This system has three component tools and they are "Super Share Browser", "Note Taking System", and "Audio conference".With these systems, users can attend the same class at the same time through Internet. Teachers can also teach students at different areas by these systems.

---
Component tools of Multimedia Electronic Classroom
The system "Multimedia electronic classroom" contains the following tools
Super Share Browser

The teachers can demonstrate their ideas clearly with multimedia on the browser through the network.The students can understand what the teacher say.This tool also provide another feature to achieve the high interaction in class.All of the members can write something on the "Shared White Board" and the others will see the same thing.

Note Taking System

The students can take notes when the teacher teaches.After the class, the students can watch the result and review the contants of that class to achieve the highest performance of education.

Audio conference

To achieve the highest performance of education,this tool let all of the members can speak.The students can espress their thinking and the teacher can slove the questions in speaking.

Test Tool

The teacher can make a test to understand what the students know.
---
The User Interface of Multimedia Electronic Classroom
1 Super Share Browser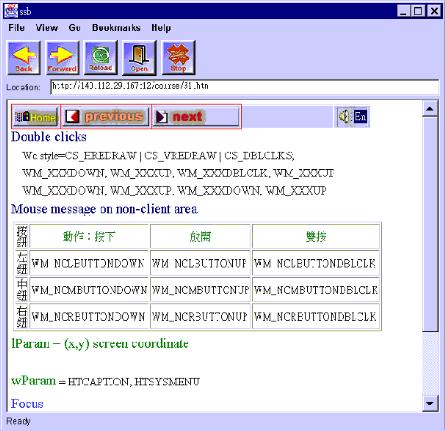 2 Audio conference
3 Note Taking System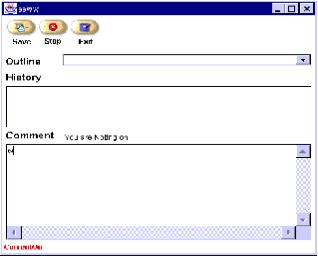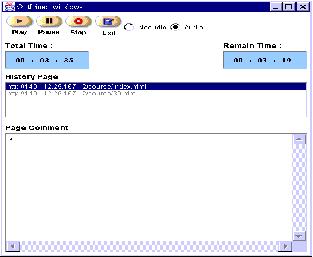 4 Test Tool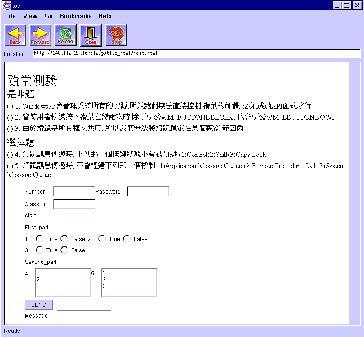 ---
1. A Generic Shared Window Architecture and Some Issues
2. An Application Recorder and Player
3. Window Application Share Framework
4. An Application Recorder and Player
5. The Application Sharing Technique and Its Utilization
6. The Application Movie Analysis and Its Implementation
7. The Implementation of an Application Sharing System
8. Design and Implementation of Important Applications in a Java-Based Multimedia Digital Classroom
¡@